Gospel Outreach
The Great Gospel Commission
"And he said unto them, Go ye into all the world, and preach the gospel to every creature. He that believeth and is baptized shall be saved; but he that believeth not shall be damned. And these signs shall follow them that believe; In my name shall they cast out devils; they shall speak with new tongues; They shall take up serpents; and if they drink any deadly thing, it shall not hurt them; they shall lay hands on the sick, and they shall recover." Mark 16:15-18.
Fiwagoh Orphanage Ministries is dedicated to the task of taking the everlasting gospel to the world, in this generation. Here we see some of the fruits of the labor that God has blessed us with. "And this gospel of the kingdom shall be preached in all the world for a witness unto all nations; and then shall the end come." Matthew 24:14.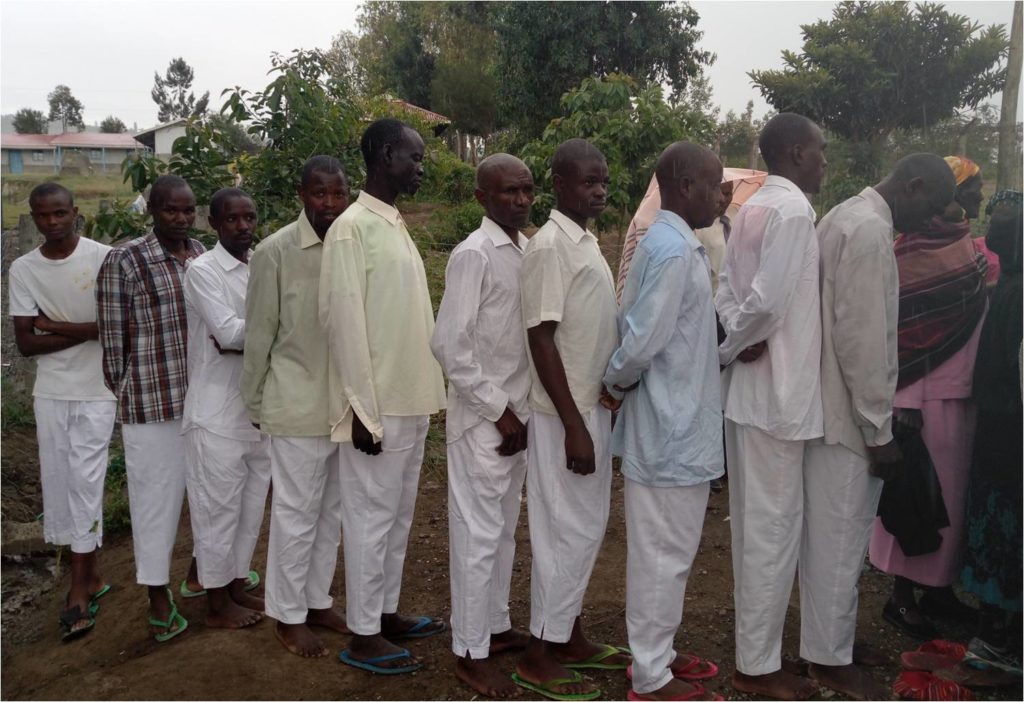 These baptisms took placing during our annual camp meeting. Twenty people gave their lives to follow Christ in baptism. Many of these candidates for baptism were the result of the work of our evangelists. For the glory of God, we have baptism every year! This is an important part of the work here at Fiwagoh Orphanage Ministries.
A view of some of the people who came from different parts of Kenya and Tanzania. About 1,000 people attend these meetings. God truly blesses these gatherings as the Holy Spirit works on the hearts of men, women and children.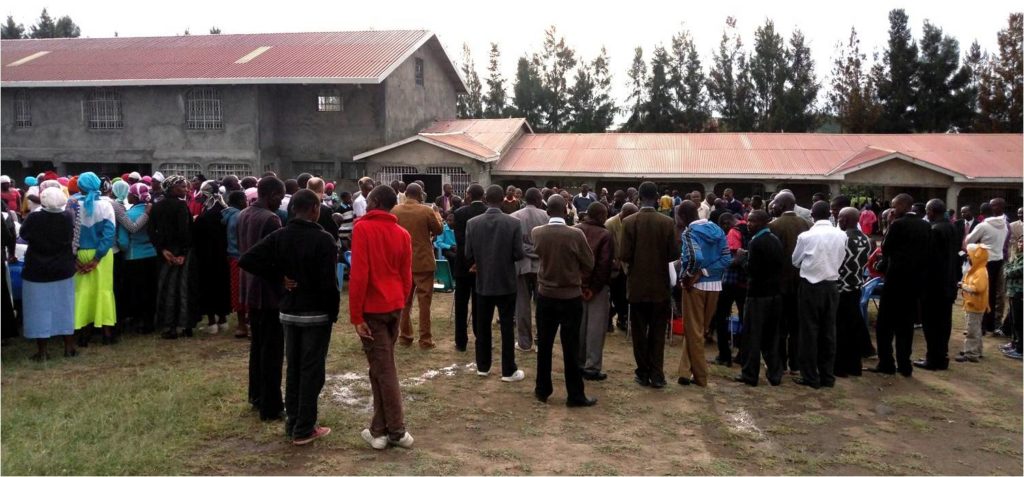 This is our ministry choir performing sacred songs during our Sabbath worship services. Singing is part of our worship that we do for God, and is part of the curriculum here at Fiwagoh Orphanage Ministries.